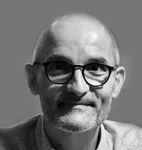 SAUVION Nicolas
UMR PHIM (Plant Health Institute of Montpellier), INRAE, Montpellier, France
Behavior, Biodiversity, Biogeography, Biology, Demography/population dynamics, Development, Ecology, Evolution, Insecta, Invertebrates, Methodology, Molecular biology, Morphology, Pathology, Pest management, Phylogeny, Physiology, Symbiosis, Systematics, Taxonomy
recommender
Recommendations:
0
Review:
1
Areas of expertise
I defended my thesis in 1995. I have been working at INRA since 1996, as a senior researcher (formally Ingénieur de Recherche). I am an entomologist in a Plant Pathology unit (PHIM-INRAE Montpellier-France). I have worked several years on the hemipterous-plants interactions (aphids and whiteflies in particular). Today, within a team of epidemiologists, my researches are centered on the evolutionary history of psyllids and on the bacteria (i.e. phytoplasma, liberibacter) transmitted by this group of insects. https://www.researchgate.net/profile/Nicolas_Sauvion
Review: 1
25 Mar 2022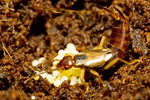 Pre- and post-oviposition behavioural strategies to protect eggs against extreme winter cold in an insect with maternal care
New insights into maternal egg care in insects: egg transport as an adaptive behavior to extreme temperatures in the European earwig
Recommended by Anna Cohuet based on reviews by

Wolf U. Blanckenhorn

,

Ana Rivero

and

Nicolas Sauvion
Because of the inability of eggs to move, the fitness of oviparous organisms is particularly dependent on the oviposition site. The choice of oviposition site by mothers is therefore the result of trade-offs between exposure to risk factors or favorable conditions such as the presence/absence of predators, the threat of extreme temperatures, the risk of desiccation, the presence and quality of nutritional resources... In addition to these trade-offs between different biotic and abiotic factors that determine oviposition site selection, the ability of mothers to move their eggs after oviposition is a game-changer in insect strategies to optimize egg development and survival [1]. Oviposition site selection combined with egg transport has been explored in insects in relation to the risk of exposure to egg parasitoids [2] or needs for oxygenation [3] but surprisingly has not been investigated in regards to temperatures. Considering egg transport in the ability of insects to adapt their behavior to environmental conditions and in particular to potential extreme temperatures is yet inherent in providing a complete picture of the diversity of behaviors that shape adaptation to temperature and potential tolerance to climate change. In this sense, the study presented by Tourneur et al. [4], explores whether insects capable of egg-care might use egg transport as an adaptive behavior to protect them from suboptimal or extreme temperatures. The study was conducted in the European earwig, Forficula auricularia Linnaeus, 1758, which is known to practice egg-care in a variety of ways, that presumably includes egg-transportation, for several weeks or months during winter until hatching. The authors characterized different life-history traits related to egg-laying, egg-transport, and egg-development in two device systems with three experimental temperature regimes in two populations of European earwigs from Canada. The inclusion of two populations, which turned out to belong to two clades, allowed the identification of a diversity of behaviors although this did not allow to attribute the differences between the two populations to specific population differences, genetic differences, or to their geographical origins. Interestingly, the study showed that oviposition site selection in the European earwig is driven by temperature and that in winter temperatures, female earwigs may move their eggs to warmer temperatures that are adequate for hatching. These results are original in the sense that they highlight new adaptive strategies in female insects used during the post-oviposition stage to protect their eggs from temperature changes.
In the current context of climate change and potential changes in selective pressures, the study contributes to the understanding of the wide range of strategies deployed by insects to adapt to the temperature. This appears essential to predict and anticipate the consequences of global instability, it also describes from an academic point of view a new and fascinating adaptive strategy in an overlooked biological system.
References
[1] Machado G, Trumbo ST (2018) Parental care. In: Insect Behavior, pp. 203–218. Oxford University Press, Oxford. https://doi.org/10.1093/oso/9780198797500.003.0014
[2] Carrasco D, Kaitala A (2009) Egg-laying tactic in Phyllomorpha laciniata in the presence of parasitoids. Entomologia Experimentalis et Applicata, 131, 300–307. https://doi.org/10.1111/j.1570-7458.2009.00857.x
[3] Smith RL (1997) Evolution of paternal care in the giant water bugs (Heteroptera: Belostomatidae). In: The Evolution of Social Behaviour in Insects and Arachnids (eds Crespi BJ, Choe JC), pp. 116–149. Cambridge University Press, Cambridge. https://doi.org/10.1017/CBO9780511721953.007
[4] Tourneur J-C, Cole C, Vickruck J, Dupont S, Meunier J (2022) Pre- and post-oviposition behavioural strategies to protect eggs against extreme winter cold in an insect with maternal care. bioRxiv, 2021.11.23.469705, ver. 3 peer-reviewed and recommended by Peer Community in Zoology. https://doi.org/10.1101/2021.11.23.469705