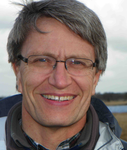 SPERLING Felix
Biological Sciences, University of Alberta, Edmonton, Canada
Genetics/Genomics, Insecta, Systematics
recommender
Recommendation:
1
Reviews:
0
Recommendation: 1
26 Aug 2022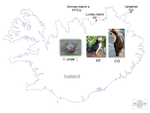 Within and among population differences in cuticular hydrocarbons in the seabird tick Ixodes uriae
Seabird tick diversification and cuticular hydrocarbons
Recommended by Felix Sperling based on reviews by 2 anonymous reviewers
Ticks are notorious vectors of diseases in humans and other vertebrates. Much effort has been expended to understand tick diversity and ecology with the aim of managing their populations to alleviate the misery they bring. Further, the fundamental question of whether ticks are usually host generalists or host specialists has been debated at length and is important both for understanding the mechanisms of their diversification as well as for focusing control of ticks [1].
One elegant resolution of this question is to consider most tick species to be global generalists but local specialists [1]. This is well illustrated in a series of studies of the seabird tick, Ixodes uriae, which is comprised of host-specific races that show genetic [2], morphological [3] and host performance [4] differences associated with the seabirds they feed on. Such a pattern has clear ramifications for sympatric speciation; however, the factors that potentially act to drive these differences have remained elusive.
Dupraz et al. [5] have now made intriguing and important steps toward bridging the gap between demonstrating local patterns of tick host association and understanding the physiological mechanisms that may facilitate such divergences. They collected I. uriae ticks from the nests of two seabirds – Atlantic puffins and common guillemots – on the north side of Iceland. Four populations of ticks were sampled, with one island providing both puffin ticks and guillemot ticks, to give two tick populations from each of the two seabird host species. They then washed the ticks in solvent and analyzed the dissolved cuticular hydrocarbons (CHCs) using GC mass spectrometry, revealing 22 different hydrocarbon compounds common to most of these samples. CHCs are known to be important across arthropods for a variety of functions ranging from reducing water loss to facilitating communication and recognition between individuals with species.
Dupraz et al. [5] found three hydrocarbons that distinguished puffin ticks most consistently from guillemot ticks. A cross-validation test for host type also assigned 75% of the tick pools to the seabird host of origin. However, with these limited sample sizes, statistical analysis revealed no significant difference in CHC profiles between the host types, although a tendency was evident. Nonetheless, this study revealed a number of potentially diagnostic CHCs for tick host type, as well as some that may be more diagnostic of locations. This provides a fascinating and actionable foundation for further work using additional sites and host types, as well as an entry point into discerning the mechanisms at play in producing the diversity, complexity and adaptability that make ticks such medical menaces.
References

[1] McCoy, K.D., Léger, E., Dietrich, M., 2013. Host specialization in ticks and transmission of tick-borne diseases: a review. Front. Cell. Infect. Microbiol. 3. https://doi.org/10.3389/fcimb.2013.00057

[2] McCoy, K.D., Chapuis, E., Tirard, C., Boulinier, T., Michalakis, Y., Bohec, C.L., Maho, Y.L., Gauthier-Clerc, M., 2005. Recurrent evolution of host-specialized races in a globally distributed parasite. Proc. R. Soc. B Biol. Sci. 272, 2389–2395. https://doi.org/10.1098/rspb.2005.3230

[3] Dietrich, M., Beati, L., Elguero, E., Boulinier, T., McCoy, K.D., 2013. Body size and shape evolution in host races of the tick Ixodes uriae. Biol. J. Linn. Soc. 108, 323–334. https://doi.org/10.1111/j.1095-8312.2012.02021.x

[4] Dietrich, M., Lobato, E., Boulinier, T., McCoy, K.D., 2014. An experimental test of host specialization in a ubiquitous polar ectoparasite: a role for adaptation? J. Anim. Ecol. 83, 576–587. https://doi.org/10.1111/1365-2656.12170

[5] Dupraz, M., Leroy, C., Thórarinsson, T. L., d'Ettorre, P. and McCoy, K. D. (2022) Within and among population differences in cuticular hydrocarbons in the seabird tick Ixodes uriae. bioRxiv, 2022.01.21.477272, ver. 5 peer-reviewed and recommended by Peer Community in Zoology. https://doi.org/10.1101/2022.01.21.477272